About a week ago, I lucked into something rather awesome that I hadn't seen or heard of before. It
appears
to be a printed program from the ceremony in which James Cagney received his AFI Lifetime Achievement Award. I don't know if it was actually handed out to the attendees (although in places it certainly reads like it was), but in any case it very clearly commemorates the event.
The program consists mainly of written tributes to Jimmy from friends and costars, interspersed with pictures from his films.
The front cover.
Front page, with a very luminous list of sponsors.
Introduction by Charlton Heston, then-chairman of the AFI.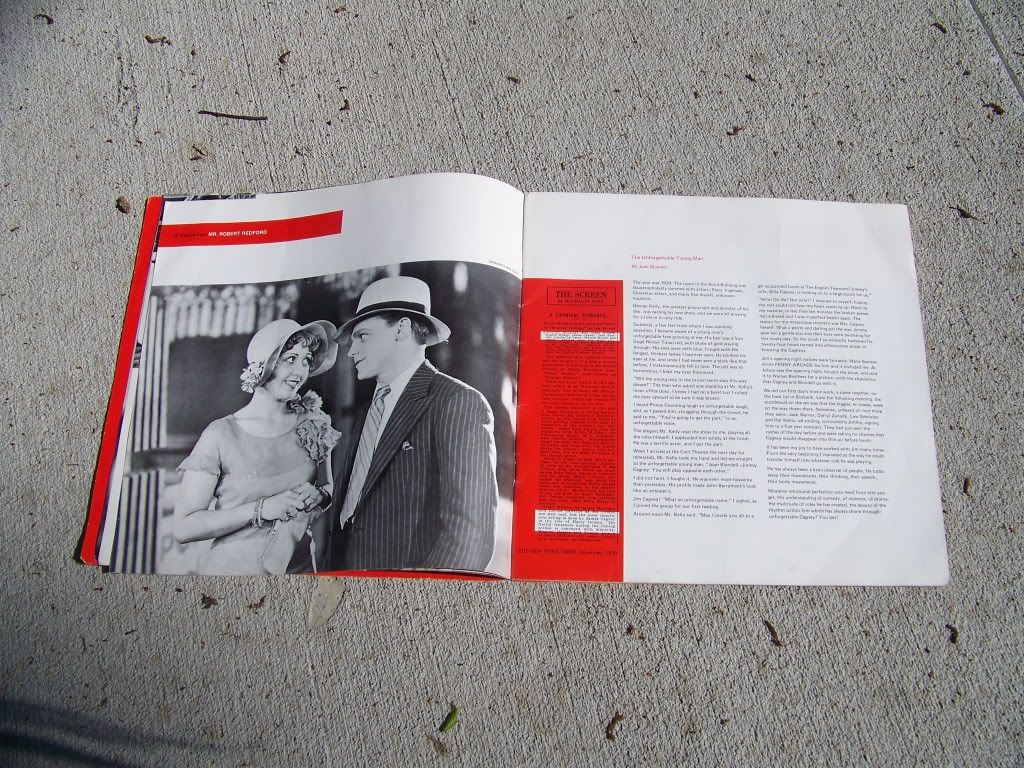 Tribute from Joan Blondell.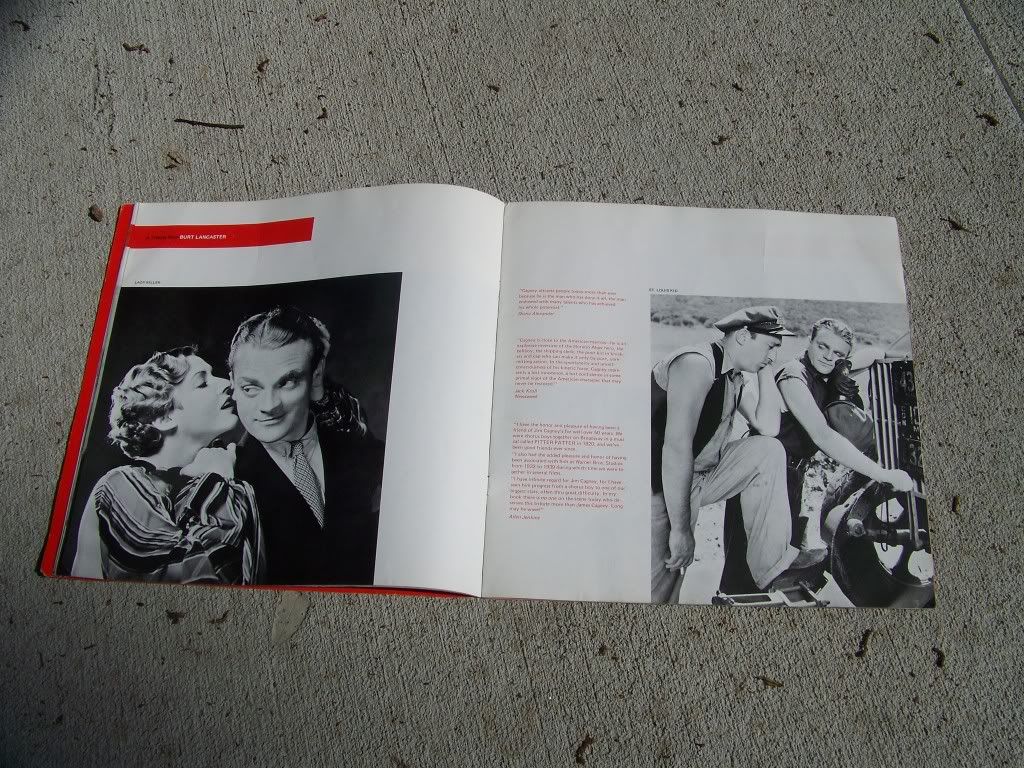 One of the many pages of assorted tributes and photos.
Note the actual itinerary of the award ceremony on the right.
A tribute from Ray Bradbury. (?!?!
*highly amused*
)
Back of the book: more tributes, AFI legalities, and info on the ceremony broadcast.